So the naughty Sparkilybearsy tagged me to do this M/M meme, I too am a novice with this genre, but in for a penny in for a pound
Rules:
1. Answer all the questions below in either the comments here or post it on your own site. If you post it on your own site you have to come back and give the link here so I can mosey on over and see if you have a sticky beak.
2. You have to tag two other people once you're done and pester them relentlessly until they do the meme too.
3. Instead of a meme image thing you have to post a cookie, preferably a twofer. It is an m/m meme after all.
Here i give you a delish cookie -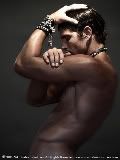 Questions:
1. How long have you been reading GLBTQ fiction?
Ummmm about 18 months, but usually as part of a wider story.
2. What was the first book you read in this genre?
Hmm I think it was
Courage to Love
(Samantha Kane), from Elloras Cave
3. Are you 'out' as a reader?
Those in the know know
4. Ebooks, print or both?
Both, I have an ereader and love it!
5. Do you buy direct from publishers or from secondary sellers?
Amazon, Waterstones and Borders mostly
6. Prove you're a Book Slut. How many books would you say you buy a week?
Erm 6 this week.... ooops
7. Are you a cover, blurb or excerpt buyer?
Im all 3, but I am a cover slut!
8. Yeah, you read reviews, but do you actually take notice of them?
YES!
9. Who's your fave publisher?
Don't have one.
10. What about authors?
Ummmm again.... dunno, I guess I need to read more of the genre
11. Is there a sub-genre you particularly dis/like?
Nope not yet.
12. Short or long?? *rolls eyes* And, no, I'm not talking about cocks.
It's girth which matters... I like substance over length
13. Anything turn you off about m/m or is all just glorious smut to you?
I need a good story!
14. Finish this sentence. You know it's m/m twu wuv when...
there is a sausage sandwich? *shrugs*
15. What trope or theme are you heartily sick of in m/m romance?
I havent read enough really to comment
16. If you could choose any 3 characters for an m/m/m who would they be?
Easy Peasy...Qhuinn...Vishous...Butch.(BDB Series) I agree Bear!
17. What new GLBTQ release are you most hanging out for right now?
Im Team Qhuay all the way, so im hoping it will be their book. Again I agree with Bearsy!
18. What GLBTQ book has completely blown you away this year?
Not read one in a while.
19. What do you think we'll see more of in m/m romance in 2010?
heheheheeeeeeeeeeeeeeeeeee *snigger*
20. Don't you agree that author Josh Lanyon should kill off arsehole character Jake Riordan?
No read it
And now to pass the baton -
i Tag - Ummmmm..... everyone has done this but if V and K were here I would tag them... V, K you are tagged!