Can we have a big Minxy welcome to Lissa Matthews who is stopping here with her new book Metling Jane and a delicious recipe for truffles! As you know I love Lissa's books (coughVintercough) and she is a lovely lady I was lucky enough to meet at AAD 2011. Given all of that I jumped at the chance to be part of her blog tour.
Not only that but she has offered one lucky reader the chance to win a copy of Melting Jane, just look out for the question at the end of her guest post!
Over to you Lissa!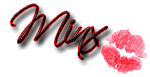 Earl Gray and Chai Tea Truffles
Because my friend Minx here is British, I thought it would be fun to find a truffle recipe which uses tea. It's not all that difficult and it adds a unique flavor to the cream and chocolate. Truffles aren't so difficult, either. They are a bit time consuming, but not difficult. They take patience and a little tempering if you have extremely hot or cold or wet days, but once you get the hang of it, they really are lovely to have. To eat. To give as gifts, if yours make it beyond the rolling and taste testing stage. I mean, really. You can't make something and NOT taste it to make sure it's right. After all, what if you DO give it as a gift to some unsuspecting friend and it's ick?
No, you simply MUST taste test. M.U.S.T. There is no way around it. And if you like it, well, you'll have to make another batch to give so that you can keep the first batch and perfect the size, shape, and cocoa powder coating.
Chocolate Truffles with Early Grey or Chai Tea
2 cups dark chocolate or semi-sweet chocolate (morsels or chopped)
1 teaspoon sugar
2 /3 cup heavy cream
2 teaspoons Earl Grey or Chai Tea leaves
Unsweetened cocoa powder (to dust)
Place the chocolate and sugar in a large heat proof bowl.
Add the cream and loose tea leaves in a heavy saucepan, and heat slowly on low until it starts to simmer.
Do not boil.
Remove from heat and strain through a fine mesh strainer into the bowl of chocolate and sugar.
Discard the tea leaves.
Stir until the mixture until combined.
Allow the mixture to cool for a few hours. If you're in a rush, you can always pop it in the freezer.
Once the chocolate is set, use a melon-baller or small scoop to scrape up a truffle sized amount of ganache, then roll it into a ball (this is much easier if you dust your hands with cocoa).
Roll each ball in the cocoa powder. Keep chilled.
Recipe adapted from Dinner with Julie and Art of Tea
It's me, Minxy... I love this cover!
Graham Hall is a twenty-six year old Texan with the job of his dreams. He's just finished his latest travel article and has earned some personal down time. With six months left on his cabin lease in the Colorado Rockies, Graham chooses to stick around and soon finds himself set up with a feisty, down on her luck in the love department candy maker named Jane. Jane hates driving in the mountains in winter and isn't used to being outside the kitchen, but when she arrives at the small isolated cabin and gets a look at it's tenant, she quickly forgets all about that. Jane is tongue-tied and ticked off. She's been tricked. Confrontations, slamming doors, and an extra cheese pizza later, Graham is caught up in Jane's tart tongue and curvy body. She denies her desire for him more times than she can count, and when she finally gives in, she is rewarded with scorching hot sex and a bliss she couldn't have imagined for herself. Graham's persistence and unrelenting pursuit leads Jane to believe that maybe life doesn't have to revolve around chocolate truffles, but rather should revolve around a delicious, well travelled, sexy younger man.
I will be giving away a copy of Melting Jane to one commentor who answers the question... If you drink tea, what is your favorite kind? If you don't drink tea, what do you drink?
Thank you for having me and letting me share a yummy recipe with you. If you wish to find out more about me, please visit me in one or all of the following places:
Website
|
Blog
|
Twitter
|
Facebook
|
Pinterest
Living in North Carolina, talented, multi-published author, Lissa Matthews, has many loves in her life: Family, friends, NASCAR, football, music of all kinds, cooking, BDSM, and last, but not least, coffee. She loves it so much, in fact, she and those who know her are surprised she hasn't floated away on a caffeine-induced cloud while giving life to feisty heroines and hunky heroes.


Contest will end 6pm GMT on Saturday 14th July.


Winner will be chosen at random using a randomiser.